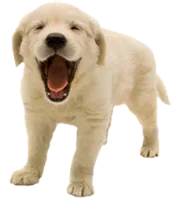 What to Expect at Bronte Village Veterinary Hospital
Our warm and friendly staff are excited to meet you and your pet! We will listen to your concerns and provide solutions that fit your individual pet and family.
We understand the importance of choosing a veterinarian who fits your needs.
Before You Request an Appointment
Don't hesitate to contact us and ask for a tour of our clinic or a "meet and greet" with our vets. You're also welcome to just drop in and say hi, or bring your pup and dip into the doggie cookie jar! Our staff will be happy to meet you.
Scheduling an Appointment
Just get in touch with us and we'll coordinate an appointment time that fits your schedule.
Once your appointment is scheduled, we encourage you to prepare a list of questions so that we can be sure to address all your concerns. Don't worry if you forget any of your questions during the appointment – just call or email us and we are always happy to answer.
When You Arrive for Your Appointment
Our client care specialist will greet you at the front desk.
We'll confirm your contact information and email.
Please alert the staff to any triggers for your pet (such as other dogs, cats, etc.).
Seating for dogs and cats is separated to minimize stress.
Dogs will get an updated weight on the floor scale (cats are weighed in the exam room).
Your Appointment
Appointments are scheduled for 30 - 45 minutes to ensure a thorough evaluation.
The veterinary nurse will assist the vet with initial history and physical examination.
You'll complete a brief history questionnaire, which we'll enter into your pet's medical records.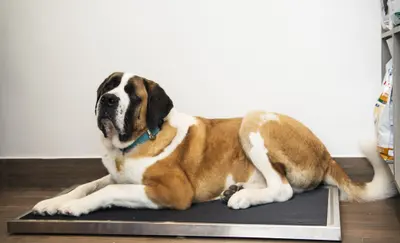 The vet will:
Assess weight and Body Condition Score.
Record initial vital statistics.
Collect laboratory data.
Review diet history, medications, and supplements.
Dr. McGrath will review the data and history. A thorough physical examination is critical to your pet's health.
Our goal is to ensure that we address all areas of your pet's health. We will prioritize the areas that are having the greatest impact on your pet and then review their strategic health plan with you. With your approval, we'll implement the key areas of concern.
Billing and payment will be provided at the time of services, taken care of by our client care specialist at the front desk. Please discuss any financial concerns early in the appointment so we can be sensitive to your specific needs.