Welcome to Bronte Village Animal Hospital
Your Veterinarian in Oakville, ON – Call Us at 905-465-1738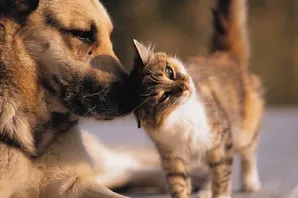 Proud to serve the Oakville and Burlington pet community, Bronte Village Animal Hospital is a full-service veterinary clinic that focuses on the greater well-being of your pet by combining traditional veterinary care with alternative therapy. We believe that you and your pet are better served when we prescribe from all areas of veterinary care.
Our clinic's founder, Dr. Tina McGrath, has over 25 years in the veterinary field and is certified in canine physical rehabilitation. Everyone on our team of pet care professionals is excited to provide the optimal healthcare for your pet. Most of all, we are excited to partner with you and meet your pets!
Preventive healthcare is our passion, so we focus on examining your pet from nose to tail! Dr. McGrath will make recommendations about your pet's need for dental care, vaccinations, wellness, supplements, and nutrition.
At Bronte Village Animal Hospital, we treat your pets like the valued family members they are.